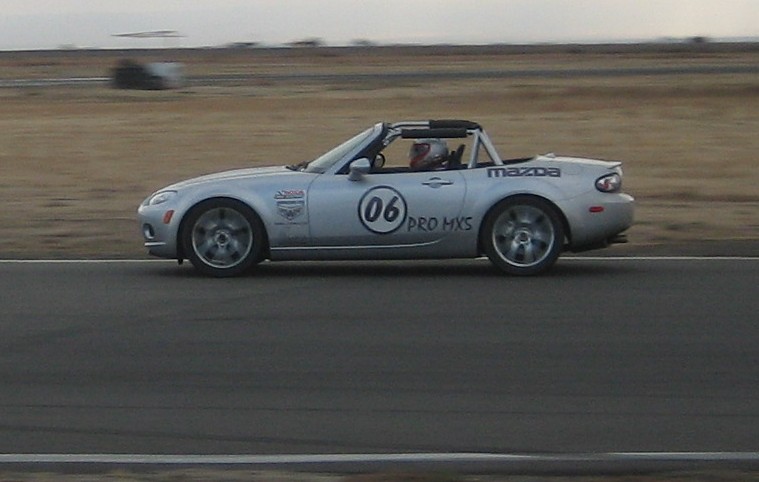 Germantown TN., Jim Daniels will join drivers Charles Espenlaub, Scott Bradley, Ken Dobson, Johnny Kanavas, Robert Davis, Tim Buck, Jeremy Barnes, Scott Kaluza, Andy Bornhop (of Road & Track Magazine), and Mark Gilles (of Automobile Magazine) for a factory-backed, 2-car assault on the National Auto Sport Association (NASA) 25 Hours of Thunderhill Endurance Race Presented by the U.S. Air Force, Dec. 2-4 2005.
With Mazda's announcement of the 2006 Mazdaspeed MX-5 Cup Presented by Hankook Tires, which will utilize the brand new and redesigned 2006 Mazda MX-5 Miata, the team plans to use The 25 as development ground for the brand new race car(s). Mazdaspeed Motorsports will field a pair of brand new MX-5 Miatas for the event. The 25, held at Thunderhill Raceway Park, in Northern California, brings on all types of conditions, close competition and, of course, an extreme test of endurance…
This will be the eighth year NASA has organized this unique race and believes it will be one of the best years ever. Last year's starting grid saw over 60 cars take the green flag! This prestigious west coast event brings teams from all over the world to compete.  The green flag is set to fly at 12:00 pm on Saturday, December 3 at Thunderhill Raceway Park.